Guild Optic's R&D has been hard at work making strides in polishing Zirconia and YAG. 
We were recently approached to test our processes with a new material to us. Optical Grade Zirconia grown by our neighbors at Exothermics of Amherst, NH. 
Our team did some reading and we met with their experts to discuss the endeavor. Overall, there was a good feeling that our sapphire machining techniques could translate well over to Zirconia. Guild acquired some material from Exothermics and we began to run the pucks though our grinding and polishing operations. 
There were some minor learning curves, but to our surprise, the surfaces reacted quite well to the same steps we normally use to polish sapphire. So well, that our partners across the street were blown away at the pristine surface quality. 
Next, we started working on precision flatness and parallelism to see if that carried over similarly. Success was found by one of our lead tech's. Earlier in time, we did some similar tests with YAG as well. Confidence at Guild Optical is now high that we can assist with your projects that may require YAG or Zirconia. 
What is Optical Grade Zirconia? 
The material is designed to handle visible to mid wave infrared transmission at high temperatures. It is essentially a ceramic type of material that can be lab grown. 
It has many uses in the dental field, but has recently been undergoing tests by Exothermics with proprietary mixtures and growth methods which are showing promise in the optical field. 
What is YAG?
Yttrium Aluminium Garnet is a crystal that is grown in many varieties. The differences are made depending on what the base is doped with. 
Depending on the mixture, YAG can be used in order to offer different amounts of absorption at select wavelengths for select laser applications.
Contact Guild Optical Associates today if your project may benefit from YAG or Zirconia substrates. 
Zirconia Window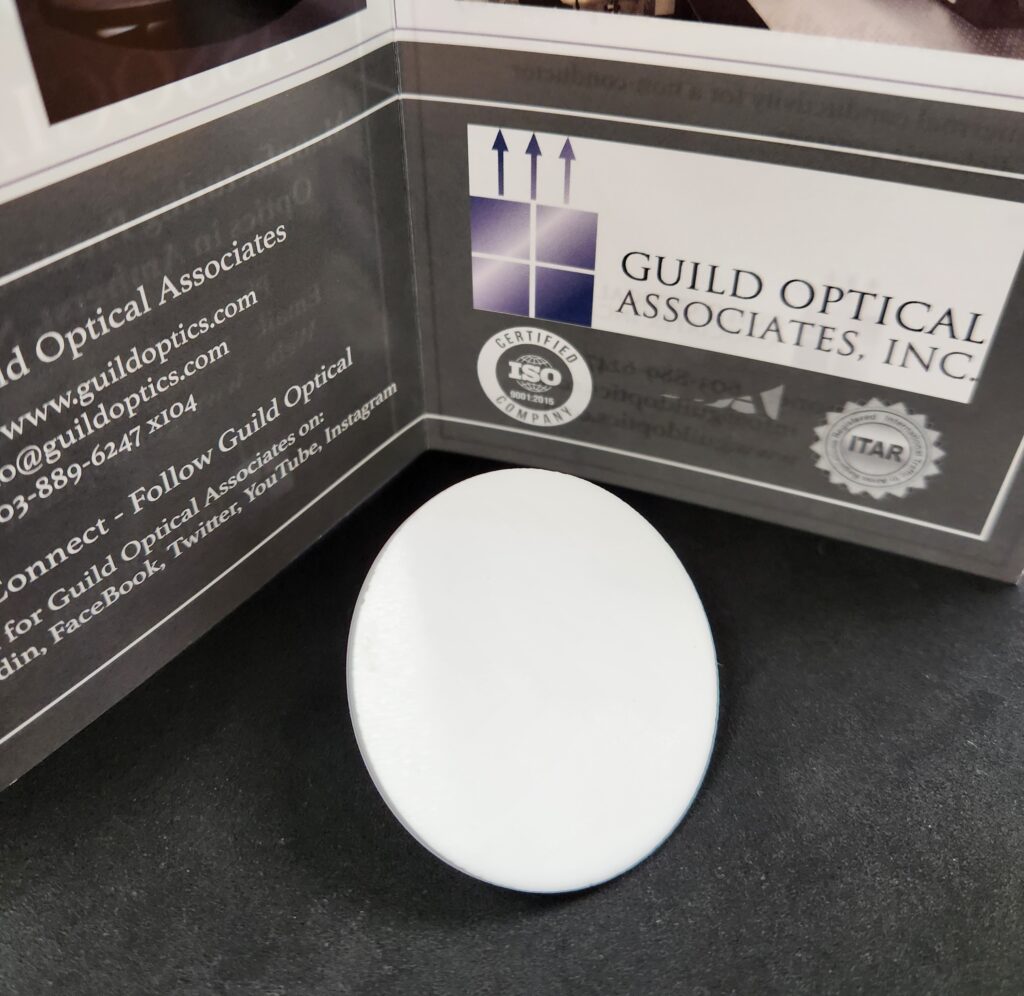 YAG Window