Guild Optical Associates' 2012 Customer Survey
Not long ago, I wanted to see how Guild Optical Associates was performing for our customers. There really is no better way to find out what a customer thinks about your company than by asking them. So I sent out a survey with general questions and a comment section. In my mind, I thought that we would be able to gather some information in order to make some slight changes that would make our customer's business easier. In reality, we saw a few suggestions, but the responses were mainly all positive and only drilled the message to me that Guild Optics was doing a fine job. I averaged out the answers to the questions on how Guild Optics scored, they were as follows on a scale of 1 – 5 with 5 being the best:
Timeliness and Speed: 4.61
Damage Prevention: 4.58
Customer Service / Communication: 4.69
Documentation (paperwork): 4.45
Cost Effectiveness: 4.30
Packaging of Your Product: 4.33
Our Overall Performance, Quality of Product: 4.68
Here are some of the comments that were written at the bottom of the survey:
"Guild is a pleasure to work with as a customer"
"As a small company, we appreciate rapid response and willingness to accommodate small and sometimes specialized orders prior to our scaling up for production"
"Great Job"
"Very nice polish quality"
"Guild makes us aware of any QC issues with the goal of fixing a problem; not finger pointing"
"Technical Expertise, 5 out of 5"
"It is a pleasure working w/Mark he's a great communicator. Thanks Mark!"
"Quality of product, 5 out of 5"
"Guild has been responsive to our needs and have met both quality and delivery requirements"
Thank you to everyone who took part in our survey, it was a pleasure to hear from you. Information we gained will ultimately help us better serve everyone.
Feel free to leave a comment, suggestion, or your own answers to the above questions below in our comments section. Also remember to subscribe to this news blog.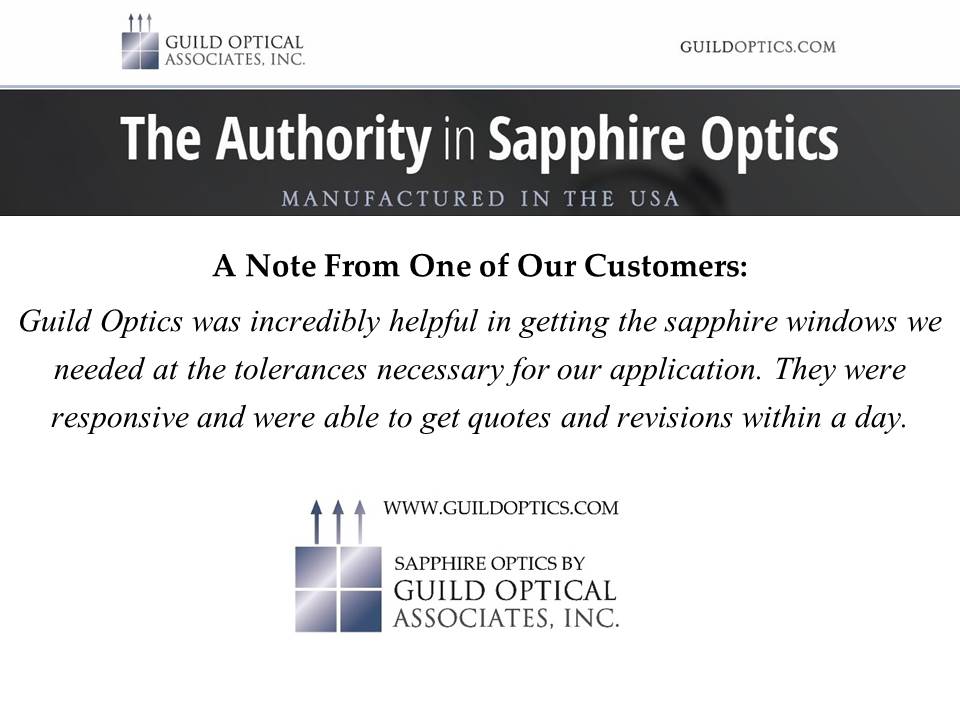 Published: Jun 12, 2012. Updated March 26th, 2018